2023/06/14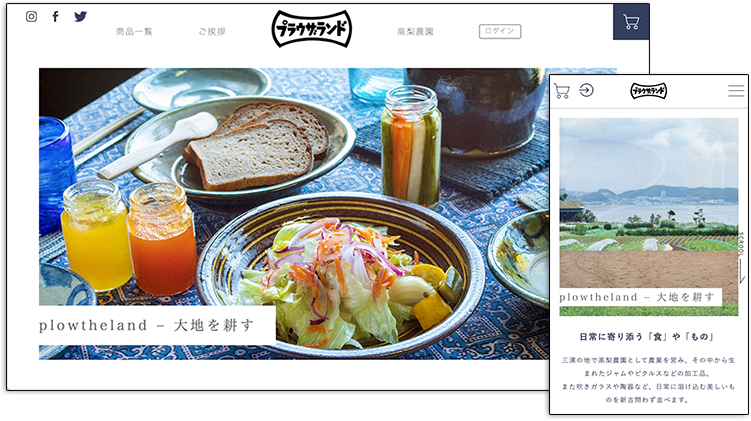 We produced an e-commerce site for "plowtheland," an online store run by Takanashi Farm in Miura City.
Takanashi Noen is not only a farmer, but also manufactures processed products using vegetables produced by the farm, and also handles crafts such as dishes made from the same soil as the vegetables.
plowtheland is an online store that sells these products.
The crafts are diverse, and the tags indicate the characteristics of the products.
plowtheland online store https://plowtheland.com