2020/04/19
We have released an updated version of iPhone app "5374 for Miura".
This is an app that displays the garbage collection date of Miura City in an easy-to-understand manner.
"5374 for Miura" has been downloaded 4,000 from the release and is used by Miura citizens with a population of 42,000.In 2020, the method of separating garbage has changed in Miura City, and users have been asking us to update their information.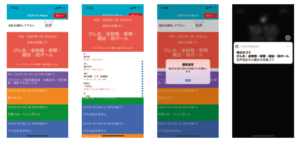 iPhone app "5374 for Miura"
AppStore URL https://apple.co/2X6natU