2020/07/01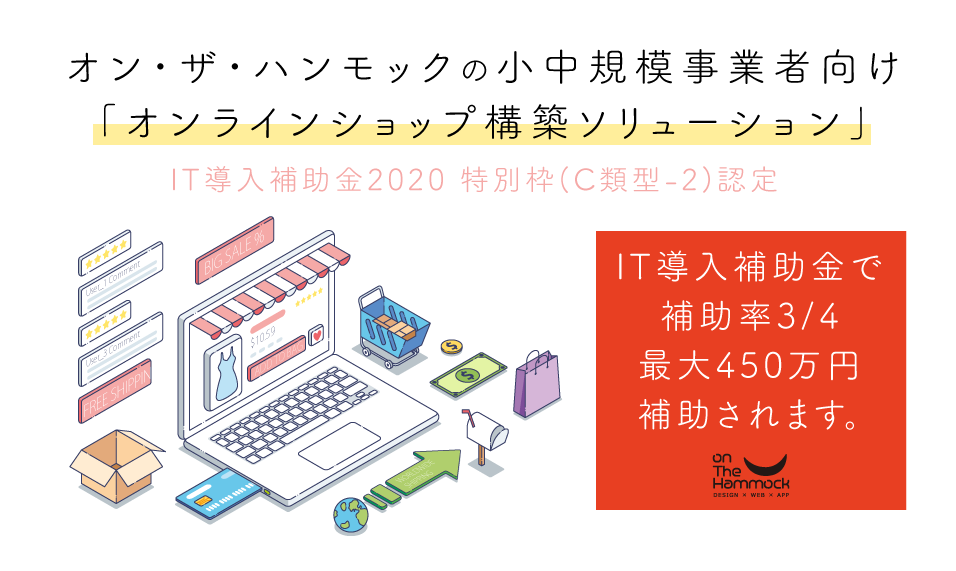 onTheHammock LLC (CEO: Haruyoshi Kuwamura) has become an certified company for "IT Subsidy 2020" by the Ministry of Economy, Trade and Industry.
In addition, our "Online Shop Construction Solution for small businesses" has been recognized as an IT tool subject to the IT Subsidy 2020 Special Framework (Category C-2).
As of June 30, 2020, we are the first company in Yokosuka City, Kanagawa Prefecture, to be certified as an IT introduction subsidy 2020 support business.
Our "Online Shop Construction Solution" is a solution that incorporates online shop functions into your existing website, allowing you to operate your product management and customer database on your own rental server without the need for external services.