2021/03/07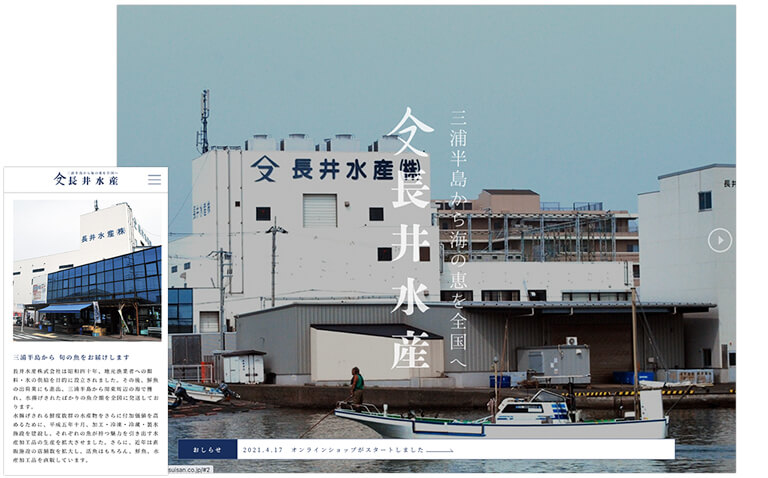 We created a website for Nagai Suisan Corporation, a fisheries company located in Nagai Fishing Port, Yokosuka City.
Nagai Suisan is a long-established fisheries company established in 1965, shipping freshly landed seafood from the Miura Peninsula to the Kanto region. In addition to fresh fish, Nagai Suisan also wholesales food products, manufactures processed products, and in recent years has expanded its direct sales facilities to include more stores.
In recent years, we have expanded the number of our direct sales facilities and are now focusing on sales. The website also displays the Instagram posts of each store so that the staff of the head office direct sales center, Yokohama Matsubara store, and Yokosuka Casca store, which are real stores, can immediately send out product information. As a result, "today's recommendations" are distributed daily on each store's page on the Nagai Suisan website.
The company's president, Sadateru Kayama, is a graduate of the University of Tokyo and holds a doctorate in bonito research. He is also a certified "Osakana Meister" and has written a series of articles for the Kanagawa Shimbun introducing fresh fish caught in the Miura Peninsula.
The fresh fish section of the website also features a column by President Kayama introducing the fresh fish. You can buy seasonal fresh fish and processed products from the Miura Peninsula at the online store, so please visit the Nagai Suisan website.
Nagai Suisan Webサイト https://www.nagaisuisan.co.jp