2021/06/16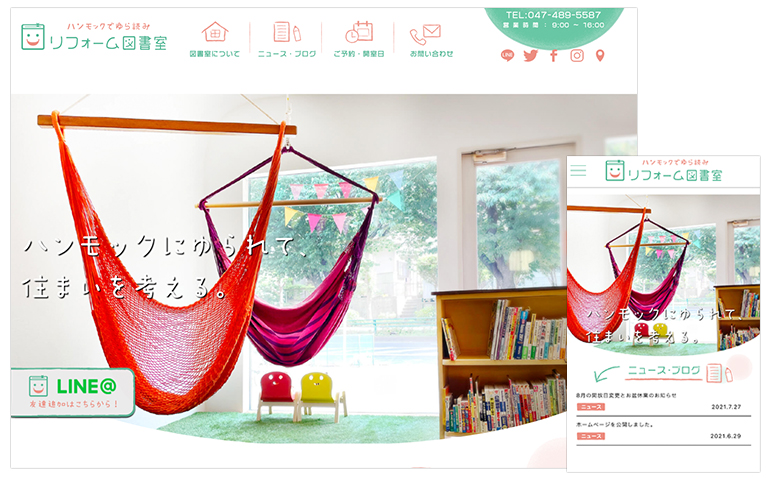 Ltd., a remodeling company in Narashino-shi, Chiba, created the website for the Remodeling Library.
The Remodeling Library is a library established by Word of Mouth Reform for people who want remodeling information and images. In addition to renovation magazines and catalogs, the library also has a collection of novels and children's books that can be checked out. We also offer "home consultations" by renovation experts.
The library opened in 2014, and we decided to launch a website when we renovate it in 2021. When Word of Mouth Reform was looking for a website design and production company, they saw a case study of On the Hammock's website and decided to hire us to produce it.
The concept of the library is "relaxing in a hammock," and the company name "On the Hammock" also seemed to resonate with them.
The website was designed to be friendly, with cute illustrations scattered throughout. To show the daily atmosphere of the library, the Instagram timeline is displayed in a carousel. You can also make a reservation for the library from the calendar.
Refomr Library Webサイト https://reformlibrary.com/