2023/06/17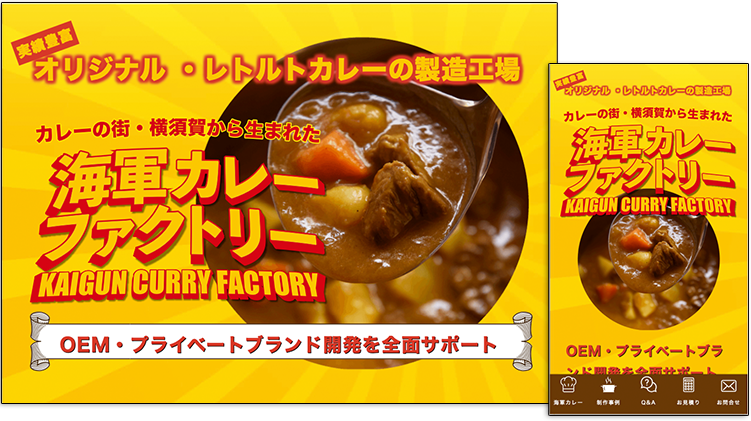 We produced the landing page "Navy Curry Factory" for Yachiyo Co.
Navy Curry Factory is an OEM manufacturing plant for curry retort pouch products born in Yokosuka, the city of curry. It manufactures original retort curry products such as local curry, own-brand curry, novelties, official goods, and other sales promotion items. We are also developing collaborative products with "Yokosuka Navy Curry," a representative of local curry.
The website is a landing page with easy-to-understand content and a function that allows users to make a rough estimate on the website.
landing page "Navy Curry Factory" https://curryfactory.net